News
My latest YA novel, The Assignment, will be published by Delacorte Press, 2020.
Here's the announcement in Publisher's Weekly

Hello? was named a Goodreads YA Best Book of the Month: November 2015
October 1, 2015: 
Fantastic review, School Library Journal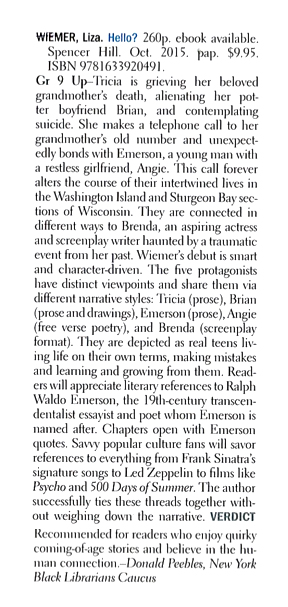 October 9, 2015
Washington Independent Review of Books "5 Conversation-Starting YA Novels," by Caroline Bock
October 22, 2015: 
It's official! Hello? is the Nicolet High School sophomore novel! All 285 students will be reading Hello?. The English department wrote a grant so that all students could receive the novel. In addition to my visit, the teachers have scheduled a suicide prevention counselor, screenplay writer, and poet to come in and enhance learning.
November 1, 2015
"11 Must-Read Books Coming This Month," by Diane Le, Brit & Co.
November 5, 2015: 
Hello? was included in Paste Magazine's "10 of the Best New YA Books in November." Hello? "is one of the most original YA novels of the year… If you're looking for something incredibly different to pick up this month, push this to the top of your list."
November 13, 2015:
Hello? was included in Brit + Co's "10 of November's Must-Read YA Books"
November 14, 2015
Door County Advocate: "Students Learn the Power of Hello" by Samantha Hernandez
November 16, 2015:
Write On Door County Newsletter
November 21, 2015
Los Angeles Review of Books: The Grain of Voice, by Paul Volponi
Paul Volponi's list of best books for voice: Flannery O'Connor, A Good Man is Hard to Find. Paul Griffin, Stay with Me. John Steinbeck, The Grapes of Wrath. Greg Neri, Chess Rumble. Jack Lewis, "Who's Cribbing?" (Please note that there is a typo on the spelling of my name.) Liz Weimer, Hello? The multiple voices and styles here remind me of a patchwork quilt. It has the same feel as Carole King's Tapestry album. I find myself replaying the voices in my mind, like songs with shifting keys and melodies. Chris Lynch, Inexcusable, Jay Asher, Thirteen Reasons Why, Shawn Goodman, Kindness for Weakness,  Drew Daywalt, The Day the Crayons Quit.
January 18, 2016
January 22, 2016
University School Milwaukee News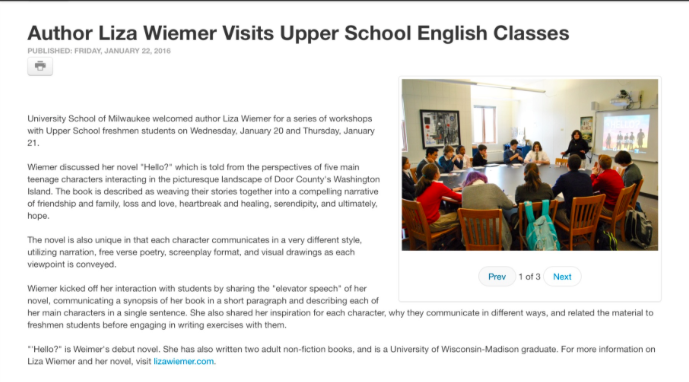 March 10, 2016
WTMJ4 – The Morning Blend
March 15, 2016
May 2016
The Hartford Chronicle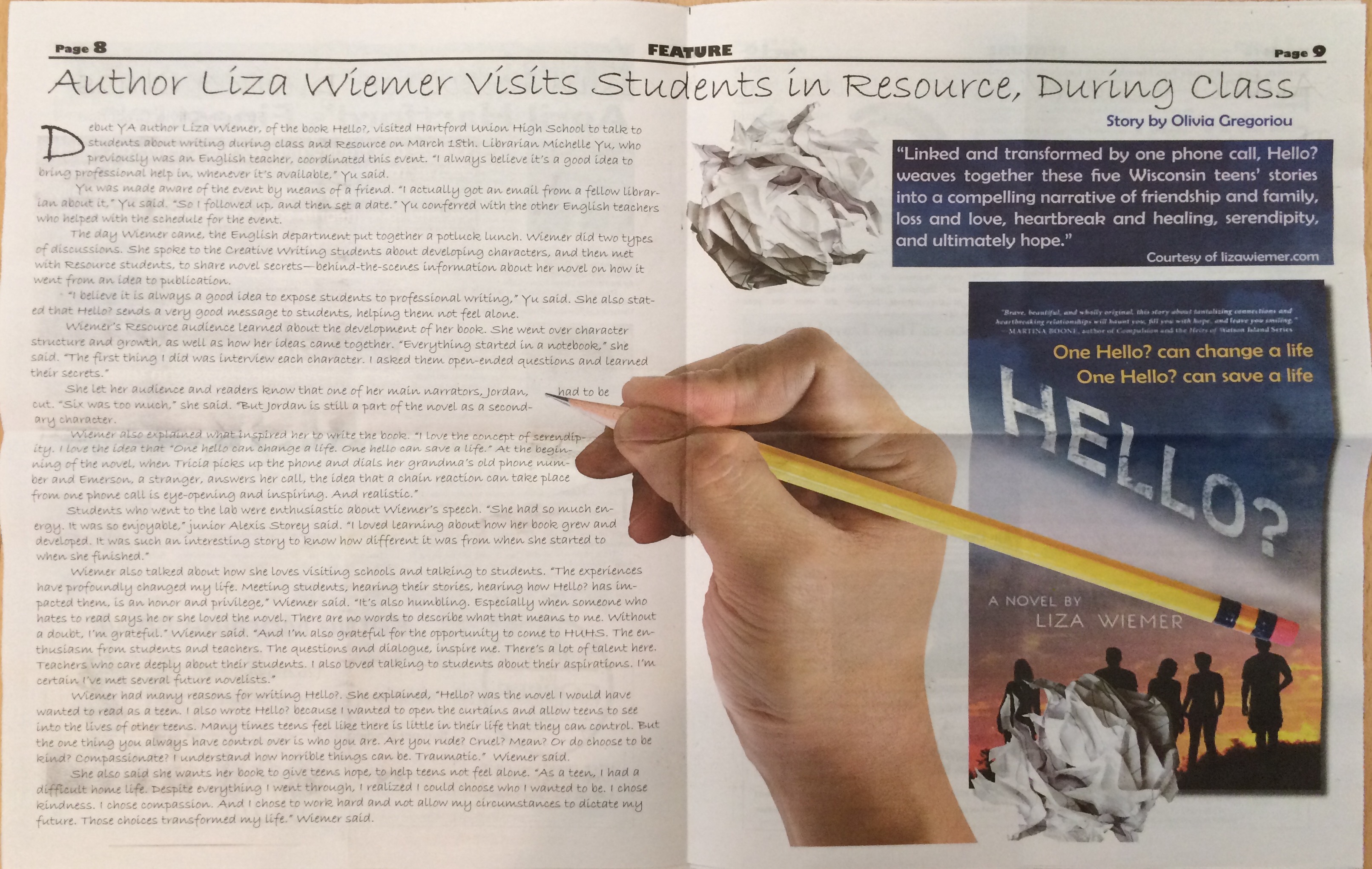 May 27, 2016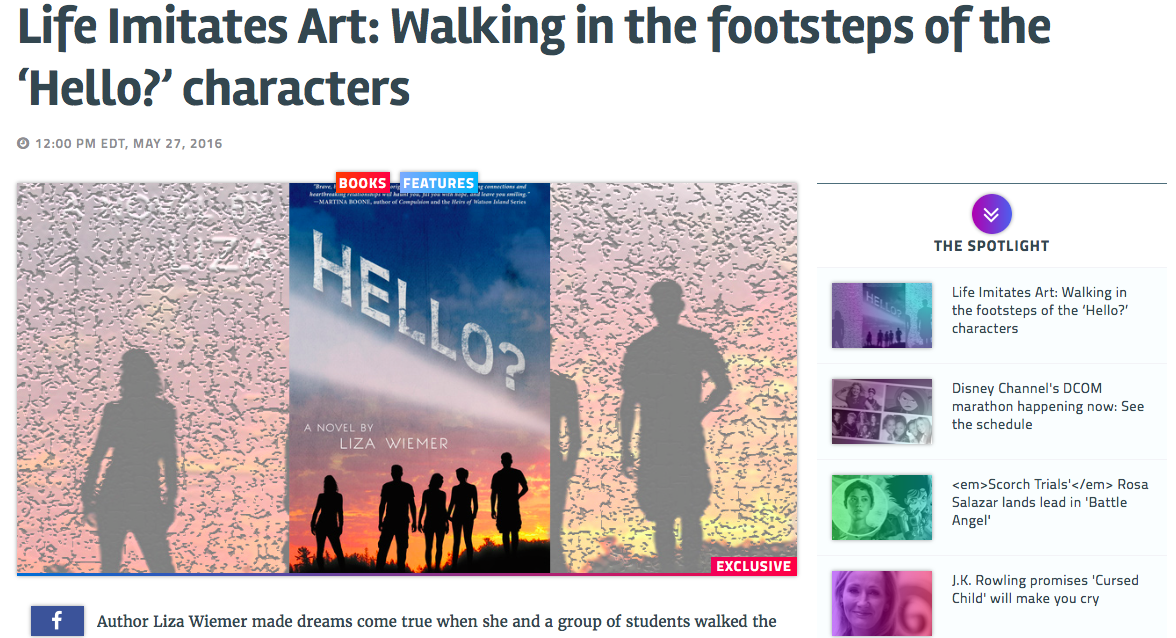 Hypable: Life Imitates Art: Walking in the footsteps the "Hello?" characters