About Liza Wiemer (pronounced: Leeza Weemer)
Author of The Assignment and Hello?
Bio:
Liza Wiemer is an award-winning educator with over twenty years of teaching experience. Her second young adult novel, The Assignment, was published by Delacorte Press and has received numerous honors, including being named a 2021 Sydney Taylor Notable Book. To date, The Assignment has also been published in Russian, Polish, Italian, and Korean. Hello?, her debut contemporary YA novel, was named a Goodreads Best Young Adult Novel of the Month. In addition, Liza has had two adult nonfiction books published and several short stories included in the New York Times bestselling Small Miracles series. She has had articles published in various newspapers and magazines and writes a monthly kidlit column for the Wisconsin Jewish Chronicle. Liza received the incredible honor of being named one of "The Top 100 People Positively Influencing Jewish Life, 2021" by the Algemeiner. A graduate of UW-Madison, Liza has two married sons and lives in Milwaukee, Wisconsin with her husband, Jim.
The Assignment, a young adult novel published by Delacorte Press, August 25, 2020, Cover designer, Angela Carlino. Signed copies at Boswell Books | B&N | Audible and Amazon
Hello?, my debut YA novel was published November 10, 2015 by Spencer Hill Contemporary. IndieBound | Amazon | Barnes & Noble | Book Depository
Contributor of 3 short stories to the NYTBS Series Small Miracles: Small Miracles from Beyond: Dreams, Visions and Signs that Link Us to the Other Side published by Sterling Ethos, October 21, 2014
Contributor to the NYTBS Series Small Miracles: Small Miracles of the Holocaust, Extraordinary Coincidences of Faith, Hope, and Survival, By Yitta Halberstam and Judith Leventhal, 2008, Lyons Press. Amazon: http://tiny.cc/rzSfK
Waiting for Peace, 2005, Gefen, Amazon: http://tiny.cc/8IZA8
Extraordinary Guidance, 1997, Three Rivers Press, a division of Random House, Amazon: http://tiny.cc/Byd98
Award-winning educator with over 25 years experience K-2 through high school.
Graduated from the University of Wisconsin-Madison – Elementary Education (Go Badgers!)
Experienced public speaker and workshop leader. Since 2005, Liza has conducted over 500 interviews and workshops and has spoken for such organizations as SCBWI, NaNoWrimo, 92nd Street Y, Miami Book Fair International, Hadassah, and at schools such as Sturgeon Bay High School, Washington Island School District, and numerous other high schools across the country. Please see my "Events" page.
Available for small groups or entire school presentations.
Additional Blog: WhoRU Blog – Book reviews, interviews, giveaways, YA info.
My Love Story – Married to Jim: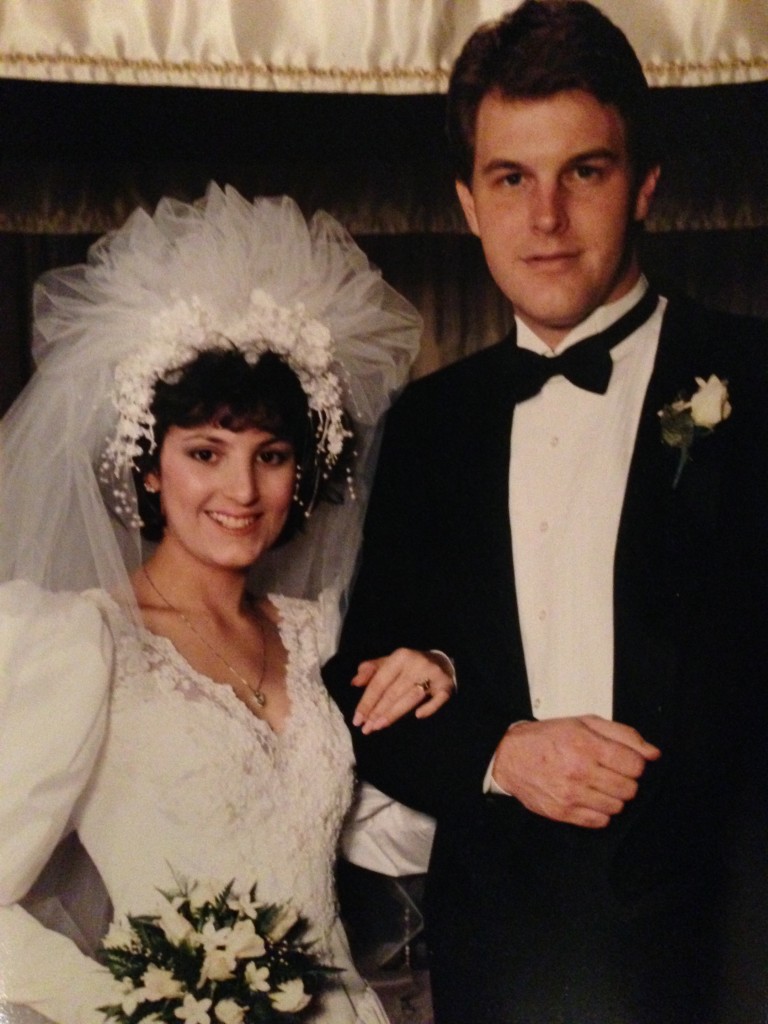 (We started dating when I was seventeen.) I worked two jobs during the summer between my senior year in high school and my freshman year at UW-Madison. On my day off, my BFF grabbed the key from under our flowerpot, let herself into the house, and dragged me out of bed to go to Summerfest, a lakefront festival of music. I worked for the festival grounds selling popcorn in a Koepsell's popcorn wagon almost every night until 12:30 A.M., and it was the last place I wanted to be on my one day off. But my friend refused to leave my house until I got dressed and left with her. Apparently, "we" had promised to meet some guy friends, and they were counting on us. When we arrived at Summerfest, the place was packed with tens of thousands of people, but sure enough the guys were exactly where they said they would be. After hanging out together for awhile, we ditched the boys for the Miller Jazz Oasis and the Spyro Gyra concert. I still feel a little guilty about it—thanks for forgiving us! I had never heard of Spyro Gyra, but my friend was a huge fan. Somehow, we squeezed ourselves into a tiny spot between some benches. I was intimately aware of the male body directly behind me, because practically every part of him kept bumping mine, and if I leaned forward just an inch, I ended up plastered against the sweaty guy in front of me. No contest. There was no room to turn, no room to breathe, yet we were having the time of our lives swaying to the music as one giant force. After standing for ten minutes, the guy behind me tapped me on the shoulder. All of a sudden, I was hoisted into the air and was sitting on his shoulders. Seriously, I hadn't even seen his face. Apparently, he felt sorry for me and decided I should be able to see the stage. The view was spectacular. Forty-five minutes later, I was back on solid ground. That was when I saw Jim for the first time. He was … what can I say? Drop. Dead. Gorgeous. A foot taller than me, muscular, lean, sun-bleached sandy brown hair, and he had a half-cocked grin that spelled mischief. I was a shy girl and didn't say much. (If you know me now, it would be hard to believe I was every shy.) Over the course of the next few days, Jim came and visited me at my popcorn wagon. He was thoughtful and sweet. He brought me sodas so I wouldn't pass out in the heat. (Okay, and a few beers – but the drinking age was eighteen back then and he didn't know 1. I hated beer and 2. I was underage. I spilled them out.) At one point, I had six lined up, untouched. On one of the last nights of the festival, we were supposed to meet up at closing time and then head out to go dancing. He didn't show. I stood in the middle of the empty, dank Summerfest grounds with tears running down my face. I muttered, "If I never see this guy again, it will be the biggest loss of my life!" Then I started to laugh. What a ridiculous thing to have said – and out loud! I didn't even know the guy. Later, I found out security kicked Jim and his friends out because only employees were allowed on the grounds after hours. Logical. Apparently, one of Jim's friends tried to console him by pointing out that I was a complete mess. After all, I had oil, popcorn, butter, and salt covering all exposed surfaces. The next day, I told my BFF what happened. Not to despair. She had the phone number of one of his friends. She called him up and got Jim's number. I absolutely refused to pick up the phone, but she threatened to make the call herself. Reluctantly, I dialed his number. If only it had been so easy. One of his sisters picked up and called for Jim.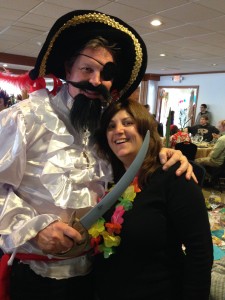 His "hello" was a little strange. His voice sounded deeper, but I dismissed it. I proceeded to blather on . . . "Remember me? Liza?" [Pause] "We met at Summerfest?" [Pause] "Liza. I was the girl who sat on your shoulders through the entire concert at the Miller Jazz Oasis?" [Pause] "I got your phone number from ____ . He said I should call?" With each comment, Jim didn't say a word. Finally, after dying of complete mortification, I said, "Well, it was nice talking to you." Of course, I had done ALL the talking. Just as I was about to hang up the phone he said, "Sorry, I think you want to speak to my son." (Though I can't say for sure, I believe the whole embarrassing nightmare amused my future father-in-law.) Ahhhhhh!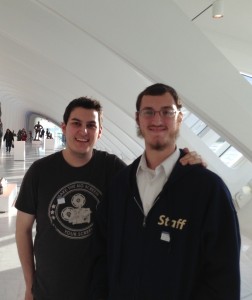 He rattled off the number, which I somehow wrote down. A week later—because I absolutely refused to call Jim after humiliating myself in front of his dad—my friend once again threatened to make the call herself. This time, I got the right guy. Jim was so happy to hear from me. We talked for several hours. Someday, I'll share our first date. Heaven. At the end of that summer, I left for Madison and he stayed in Milwaukee. We made it through three and a half years of a long-distance relationship. Four years, four months to the day from our first date, we were married.
Mother of Two Talented Men (Yeah, I'm biased!) – Justin and Ezra.